Summary: Zhuo Yan's luggage on the new ladies handbag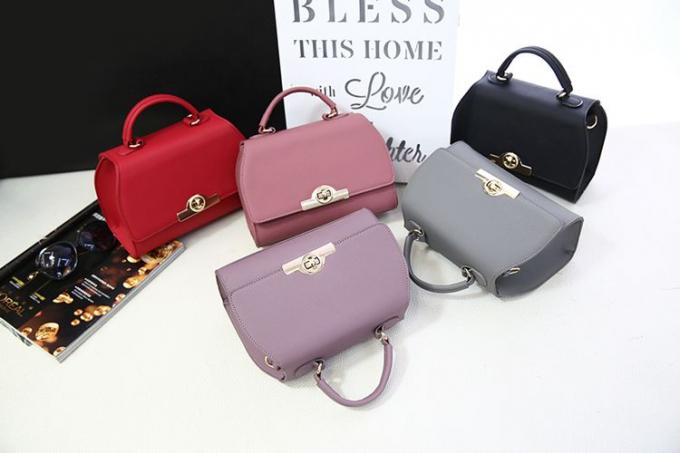 In March, everything will be updated to meet the market demand. In the new year, the designer of Dongguan Zhuo's luggage version has also developed a variety of fashionable bags, which are updated on various platforms for fashion ladies who love beauty to buy Dongguan Zhuo's leather bags Custom ladies handbags. Established in 2010, Zhuo Yan luggage, counting this year's 6-year history of development, will follow the usual practice and sell new products to customers at all discounts. Repay new and old customers for their unanimous support and recognition of Zhuo Yan luggage!
After years of development and precipitation, Zhuo Zheng has always adhered to the business tenet of "Quality, Service, Management, and Technology"; with the spiritual concept of "Pioneering, Innovation, and People-oriented", high standards of quality, satisfactory service, and more Competitive prices, excellent management team, and professional management personnel are the cornerstones of Zhuo Yan's steady growth. With the corporate mission of "Focus on producing high-quality goods, Zhuo Zheng will travel the world", and is committed to the development of China's luggage industry and contributes to its strength.
March is also an important month, connecting the past and the future. Lay a good foundation for one year, the next arrangement will be even smoother! If you need new women's bags at this time, you might as well search for "Zhuo's luggage" on Baidu to get to know us up close! Now you can enjoy more discounts when processing women's bags in batches!
Professional cosmetic bag/wallet/card bag/handbag/manufacturer, leather processing factory, wallet processing factory, men's/women's (men/women) wallet processing factory, monthly output 300,000 pieces, good quality, low price, large quantity price Better, Address: Liaobu Town, Dongguan City, welcome to come to inspect the factory, our company has a branch in Yunnan, can process and produce samples and drawings, the sampling time is one week, and the mass production time is 30 days; Dongguan Zhuozhen luggage Clothing Co., Ltd., contact person: Miss Liu, phone number: 0769-22463679; 13332692681.